View from Peace Dragon Lodge, taken at 8.30am on August 2nd, 2014
The lodge has two large open-air roof-top restaurants with panoramic views, and a smaller bar/bistro on the ground floor for our resident guests which is cosy as a meeting place, especially in the evenings with great views of the starlit skies.
Menus vary according to the season and we have three terraces of land on which the lodge grows its own produce.
The large kitchen enjoys a granite work-surface, stainless steel wash basins and tiled floor, allowing for hygeinic food preparation.
The Lodge has its own private water source, which is infinitely cleaner than water available in the cities of Nepal. A Euroguard water filter gives extra protection.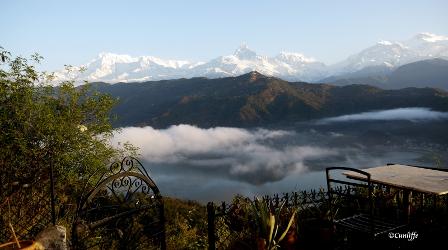 A tranquil breakfast terrace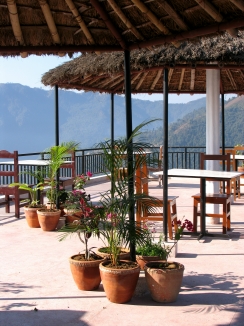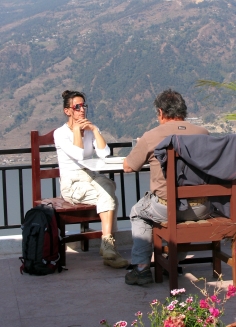 Above: Roof-top terraces
Below: A corner of the bar / bistro at Peace Dragon Lodge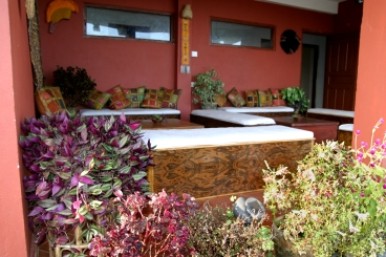 See top of page for navigation bars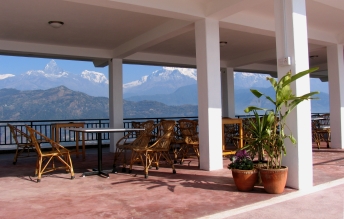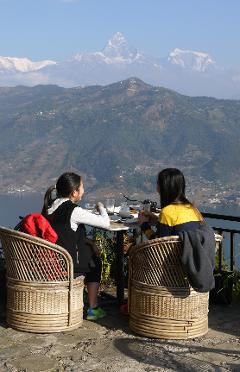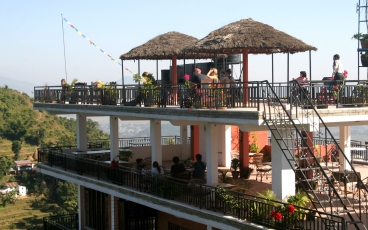 Contact Us:
Telephone Reception: (00977) 61691847
Mobiles:
(00977) 9856021182 Nepali/Hindi speaker
(00977) 9806651591 English/French speaker
Email: peacedragon@email.com