All rooms in Peace Dragon Lodge have wonderful views. Six of them overlook the magnificent mountain panorama, whilst the other four look onto the extensive valley on the other side of the hill. Two are also located for splendid views of the sunrise, which can also be seen from either of our two rooftop restaurants, or from the ground floor terrace.
Every room has an ensuite shower-room with wash-basin and western toilet. Water is heated by solar power which, now with ten panels on our rooftop, provide a good supply of hot water. For when the erratic Nepali power system is down, each room has a back-up facility giving light and sufficient power to use a computer and to charge batteries etc.. Wi-fi is available throughout the Lodge.
Each room has real brick floor-tiles, making them stylish and always clean, also keeping rooms cool during the hot summer months. Even during the winter months in Pokhara the daytime temperature is usually pleasantly warm.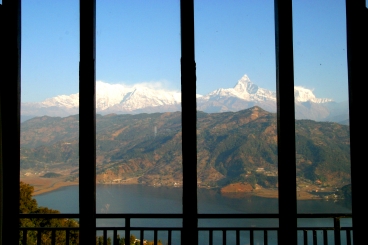 Navigtion bars at top of page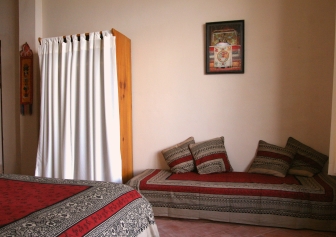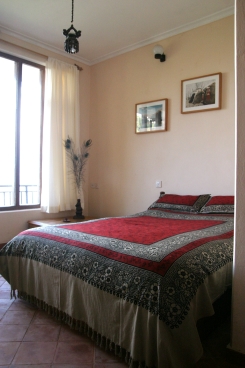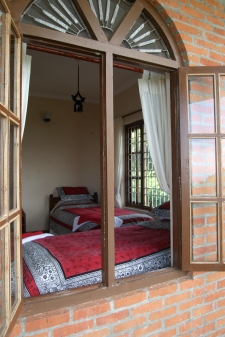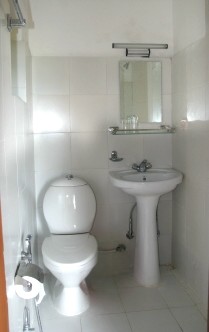 Contact Us:
Telephone Reception: (00977) 061 691947
Mobiles:
(00977) 985 6021182 NepaliHindi speaker
(00977) 980 6651591 English/French speaker
Email: peacedragon@email.com